Joan Wise Club & Jaguar Entertainment Videos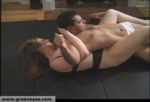 (JV) Jaguar
Videos for the True Fan of Dominating Female Fighters
(BB) Dominating Breasts
The biggest and the best. These women use what they've got to dominate and punish their opponents.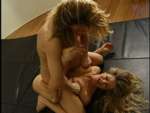 (JVGD) Jaguar Gold
California Beauties Engage in Vicious Apartment Catfights--All in Digital Format

(SS) Soviet Sizzlers
Joan Wise presents Kamifight Productions: From the streets of Russia come young fighters eager to give their all, as they fight for super prizes, and future fighting opportunities.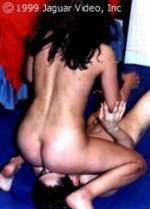 (XCES) X-rated Co-Ed Sex
X-Rated Coeds. Matches that End with a Bang. Harcore and Seriously Sexy Fighting (Goes ALL THE WAY!)